We sincerely hope your Mother's Day this year is spent surrounded by the people (and pets!) you love. Whether you are a mother to human children or fur babies, you make an incredible impact!   
In our work at the Humane Society of Macomb, we regularly care for and support mothers—especially during this time of year—and we wanted to share their stories with you.  
Chrysanthemum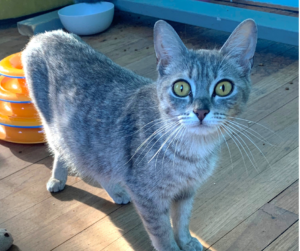 Meet Chrysanthemum!  
Chrysanthemum is barely an adult herself and is about a year old. This sweet mother came to us after being found in a greenhouse. While living there, she struggled to protect her five kittens.   
She has been a fantastic mother, and she's growing every day in a foster home made possible by our amazing supporters. Since staying in the foster home, she can now devote her entire attention to providing for her kittens.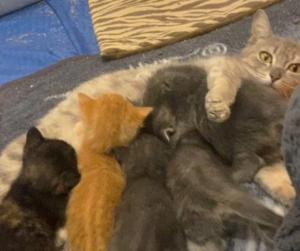 You can empathize with being overwhelmed sometimes if you also have children, but Chrysanthemum always pulls through.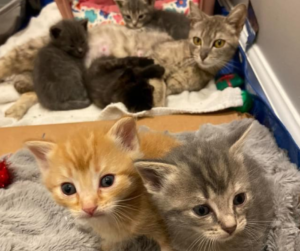 Her kittens are around a month old and still need another month with her, but they are growing fast and strong with her support!  
Miley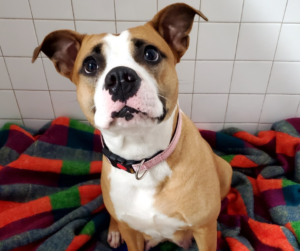 Meet Miley!  
Momma Miley came to us from a local animal control facility, and we noticed she had swollen mammary glands. After an examination, we discovered she was pregnant and carrying 7-8 puppies.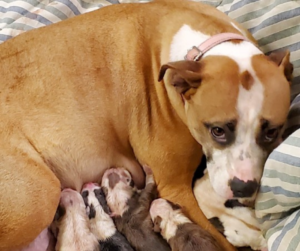 On Feb 22, she gave birth to 8 puppies! They are adorable little bundles of joy, and Miley is an amazing mother. She loves and cares for them wonderfully.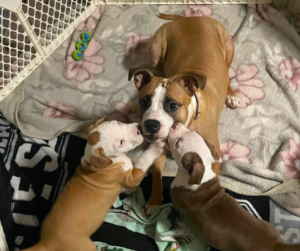 Don't just take our word for it—these two puppies also agree!  
Her puppies have been adopted to loving homes and are doing great.
Miley is currently looking for her FURever home. She is a part of the Bissell Pet Foundation's Empty the Shelters adoption event, so please get in touch if you are interested in welcoming Miley into your family! 
Chrysanthemum's kittens are not ready for adoption yet, they still need more nurturing and mother's love to grow big and strong! However, if you are interested in adopting one of these bundles of joy in the future, please feel free to check our website. It updates in real-time, and we will let you know when they are ready!  
If you are interested in supporting the new mothers in our shelter and have a quiet, stress-free home, we need your help! Shelter life can be stressful for many animals, so fosters are extremely important.