We hope you're ready to have your heart melted, because this blog features the loveable friends who have been long-term stays at our shelter for WAY too long! They are all certified good boys and good girls who would LOVE to find their FURever home.
Can you help us make their dreams come true? Please, share this blog with your friends, neighbors, family members, co-workers—anyone ready to add a dog to their life. Let's find homes for these long-term stays!
Rocky and Tyson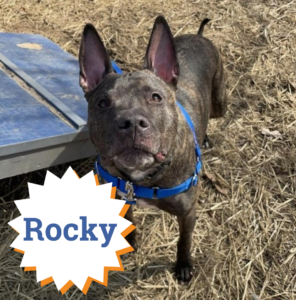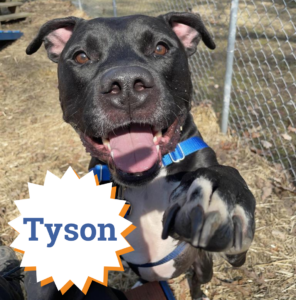 Rocky (almost 7 years old) and Tyson (almost 6 years old) are BEST friends who have been together almost their whole lives! They have been in the shelter over 180 days and can't wait to have a family to cuddle with.
These good boys have some basic obedience training, they walk pretty good on leash together, and (in case we didn't state it enough) they LOVE to cuddle.
Bella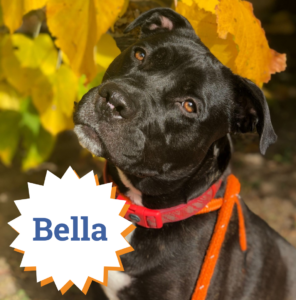 Bella is SO excited to meet you! She is about two years old and has been in the shelter for over 200 days. She LOVES new people, knows basic commands, and is pretty good at fetch (it's her favorite game!)
Bella has lots of energy, is super affectionate, and loves life, but after a day of fun she transforms into a couch potato.
Dell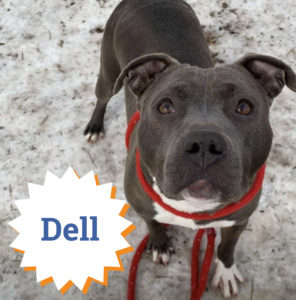 Dell is about two years old and still has some of that amazing puppy energy— she wants to go, go, go! She has been at the shelter for over 140 days and is so ready to have an active home to keep her brain busy.
Dell is AMAZING with strangers and will walk up with a wiggle butt. She just wants to make friends! When she does get all her energy out, she is a really sweet and affectionate girl. We hope you love cuddles because Dell is obsessed with them!
Vegas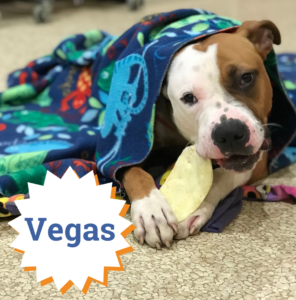 Vegas is 4 years old and an equal parts couch potato and walking buddy! This squeaky toy enthusiast has been at our shelter for over 190 days.
Vegas has proven himself to be a very sweet (and goofy) boy who LOVES going on a sniffari. If you're looking for a FURever friend who loves cuddling up as much as you do, you've met your perfect match!
Jessy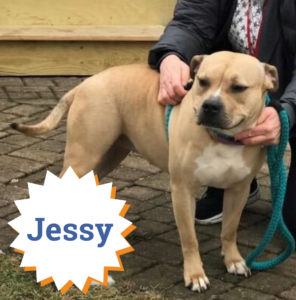 Jessy is 3 years old and has been at the shelter for 56 days. She is energetic and LOVES to play fetch and chase toys. We think she would do good with a playmate once she warms up to them!
Jessy is snuggly once she calms down and gets to know you, but she will sometimes get those puppy zoomies. BUT after that, she'll crash and is ready for a nap on your lap afterwards.
Lucy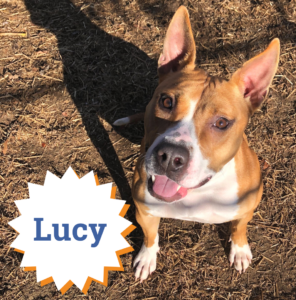 Lucy is a 2-year-old that has been at the shelter for 85 days. If you have another dog at home, she might be a good fit for them! She is selective at first but likes to play when she warms up. She is great on walks and goes absolutely BANANAS for squeaky toys.
Lucy is very smart and LOVES to learn new things. She knows how to sit and she gets laser focused when it's time to learn something new. She would do great in a training class to expand her knowledge.
GREAT NEWS! Jack has been adopted!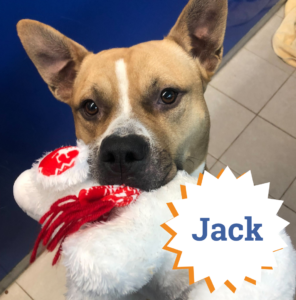 Jack is 3 years old and has been with us for over 60 days. He likes other dogs but will get VERY excited at first—he loves making new friends! Eventually he does calm down and will play bow.
Jack is a huge fan of investigating the world through his nose, so let him sniff around on a walk! If you give him toys and puzzles, he will keep himself busy for hours.
GREAT NEWS! PJ has been adopted!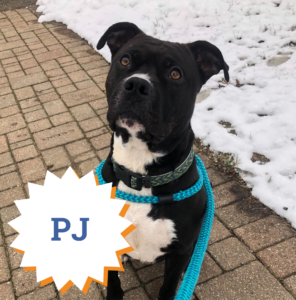 PJ is a 1-year-old who starts out shy at first, but once he gets to know you, he is the BIGGEST cuddle bug ever. He told us that he would love a laid-back home to watch TV, take long naps, and listen to classical music.
PJ loves his toys and will bring them to you so you can throw them for him. He'll help you take exercise breaks while watching your favorite show!
These PAWsome boys and girls are long-term stays who need your help finding loving families. Please, click here to view our adoptable rescues, and help us spread the word about our long-term shelter stays.