We are excited to announce our new Hill's Food, Shelter & Love partnership with Hill's Science Diet. Thanks to this new partnership, our animals will now enjoy an exclusive diet of Hill's Science Diet.
Consistent nutrition is important for the vitality and wellbeing of our animals. For over 75 years, Hills has based their food scientifically according to the needs of the animals.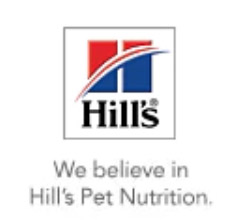 Hill's is committed to helping shelters transform lives of pets through nutrition. Happier and healthier pets transform the lives of the pet parents. Together, we are committed to giving them the best. Because they deserve the best.
Ken Kempkens, shelter director, said, "We are excited about this new partnership with Hill's Science Diet. Everything we do is always focused on making the animals at the shelter's lives better while they are with us awaiting their furever home." Kempkens continued to say, "We appreciate all the food donations but were noticing that some of our animals were having digestive issues with switching between brands. We knew we needed to do something to help them and Hill's Science Diet offered us that opportunity."
In addition to the better care for the animals, the Humane Society of Macomb is opening a pet food bank. The food bank is intended to reduce the number of animals surrendered because the families can't afford to feed their pets anymore. More information about the food bank will be available soon, but anyone with a need can contact the shelter directly for assistance. Donations of unopened and unexpired food will be accepted at the shelter and given to those in need through the food bank.
Hill's Science Diet will also provide food samples and coupons for every pet adoption.