Karen Rau, a veteran volunteer at the Humane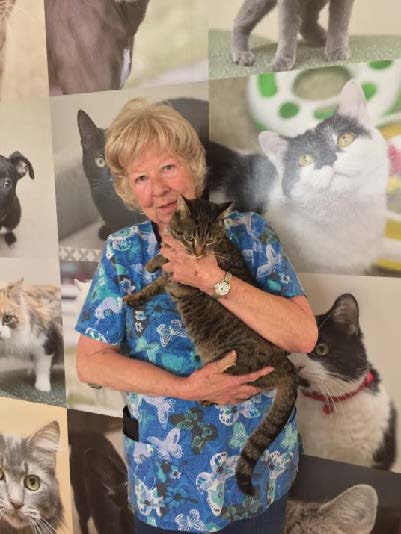 Society of Macomb, has been an integral part of socializing lost, abandoned and surrendered shelter cats for over seven years.
"I'm so glad I can work with them and socialize them so they are not afraid of people," says Rau. "When they feel more secure at the shelter, they are more appealing to adopters."
Rau has two cats of her own, and lifelong passion for feline friends. "I love kitties, they give me unconditional love. Each one has their own personality. They are just precious!"
A retired finance worker, Rau encourages the community to get involved with their local shelter.
"Anyone who has love for animals, dogs or cats, should volunteer. You will get a lot out of it," she says. "The reward I get back from being here is far more than what I put in."